Wdsce Mclapton Is the husband of Mary Pewterschmidt And the father of Bois Mclapton. He has 5 sisters But no Brothers, His was born early. But he got cured. His father con't proudce Boys at all not even a single bit. Wdsce Stands for William Davey Sonic Cutiy Esdcape, That was his full name but it was too long. So they nicknamed him.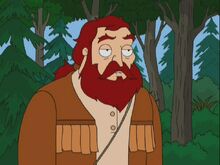 Community content is available under
CC-BY-SA
unless otherwise noted.