Virgin Mary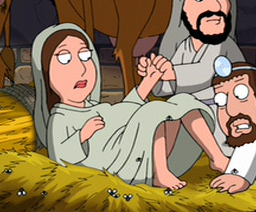 The Virgin mary
Mary, variously called Saint Mary, Mother Mary, The Virgin Mary, the Theotokos, the Blessed Virgin Mary, Mary (again), Mother of God, and, in Islam, as Maryam, mother of Isa', was an Israelite Jewish woman of Nazareth in Galilee who lived in the late 1st century BC and early 1st century AD, and is considered by Christians to be the first proselyte to Christianity. She is identified in the New Testament[Mt 1:16,18-25][Lk 1:26-56][2:1-7] and in the Qur'an as the mother of Jesus through divine intervention and wife of Joseph.
Community content is available under
CC-BY-SA
unless otherwise noted.