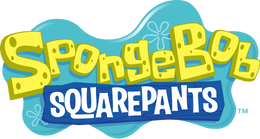 SpongeBob SquarePants
is an American animated television series created by marine biologist and animator Stephen Hillenburg for Nickelodeon. The series chronicles the adventures and endeavors of the title character and his various friends in the fictional underwater city of Bikini Bottom. The series' popularity has made it a media franchise, as well as the highest rated series to ever air on Nickelodeon, and the most distributed property of MTV Networks. As of 2015, the media franchise has generated $12 billion in merchandising revenue for Nickelodeon.
Spongebob References in Family Guy
In the episode "Road to Rupert", Peter had to sit in the back of the car, while Meg drove it, on account of him losing his license. Meg had to treat Peter like a little baby. She flipped down the back-of-car TV screen, and put in a Spongebob DVD. Then, it showed Spongebob and Patrick dancing and singing "The Campfire Song Song". Tom Kenny and Bill Fagerbakke, their original voice actors, did the voice acting for the two of them, making it sound as legit as could be.
In the episode "Road to the North Pole", Stewie was appalled, when Brian said Santa Claus didn't exist. He then sarcastically asked if Spongebob didn't exist and he didn't constantly destroy Squidward's garden, really giving him the business.
In the episode "Turkey Guys", The Griffins watched, The J.C. Penny's parade, which was a poor man's Macy's Parade. It featured floats of non-copyrighted cartoon characters. One of which was "SpongeCow".
In the episode "Inside Family Guy", on the streets of Hollywood, a gross guy in a knocked off Spongebob costume was taking pictures with tourists.
In the episode "Con Heiress", an aristocratic woman named Pip was heir to tons of million-dollar products and businesses, such as the monetary success, Spongebob Squarepants.
Community content is available under
CC-BY-SA
unless otherwise noted.