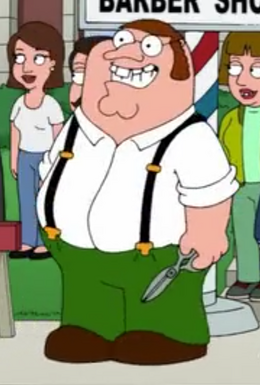 Neville Galdenstock
is the main character of the British sit-com,
Chap of the Manor
. He is the rather oafish, buffoonish, and silly patriarch of the Galdenstock family, the husband of
Lydia
, the father of
Collingsworth
,
British Meg
, and
Sebastian
, and the owner of
Baldwin
. He enjoys drinking British beer at
The Dog and Cat and Ball and Whistle and Fiddle and Cock and Pig and Wolf and Carriage and Fife and Other Wolf
with his friends. He is also the character that
Peter Griffin
, from
Family Guy
was based off of.
Community content is available under
CC-BY-SA
unless otherwise noted.