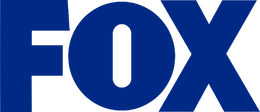 FOX is a major broadcasting company, that owns a multitude of American television channels, including FOX News, FOX Sports, FOX 5, FOX 8, FXX, and most notably, it's main channel, simply titled FOX, the TV channel that owns Family Guy.
FOX also aired Family Guy's sister show, American Dad! before it was moved to TBS as well as it's spin-off series, The Cleveland Show, before it got cancelled.
Biography
FOX was first launched on October 9th, 1986 as a competitor to the big three television networks, which, at the time, were ABC, CBS, and NBC. FOX would soon rise to become the fourth most popular network on television, based off of television's general channel ratings in 2004 and it would hold this title until 2012.
Family Guy first aired on FOX on January 31st, 1999.
American Dad! first aired on FOX on February 6th, 2005.
The Cleveland Show first aired on FOX on September 27th, 2008.
On March 20th, 2019, Disney bought FOX.