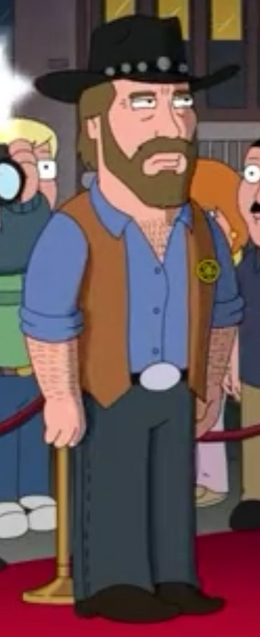 Carlos Ray Norris
 (born March 10, 1940) is an American martial artist, actor, film producer and screenwriter. After serving in the United States Air Force, he competed as a martial artist, won many championships, and he has since founded his own school of fighting, Chun Kuk Do. Norris is also a black belt in Brazilian jiu jitsu and Judo.
Early life
Norris was born in Ryan, Oklahoma on March 10, 1940, to Wilma (née Scarberry, born May 4, 1921) and Ray Norris (1918–1971), who was a World War II Army soldier, a mechanic, bus driver, and truck driver. Norris has stated that he has Irish and Cherokeeroots. Norris was named after Carlos Berry, his father's minister. He has two younger brothers, Wieland (1943–1970; killed in Vietnam) and Aaron (a Hollywood producer). When Norris was sixteen, his parents divorced, and he later relocated to Prairie Village, Kansas, and then to Torrance, California, with his mother and brothers.
Personal life
Norris married his classmate, Dianne Kay Holechek (born 1941), in December 1958 when he was 18, and Dianne 17 years of age. They met in 1956 at High school in Torrance, California. In 1962 their first child, Mike, was born. He also had a daughter who was born in 1963 of an extramarital affair. Later, he had a second son, Eric, with his wife in 1964. After 30 years of marriage, Norris and Holechek divorced in 1989, after separating in 1988, during the filming of The Delta Force 2.
Community content is available under
CC-BY-SA
unless otherwise noted.