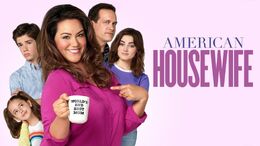 American Housewife
is the genderbent version of
Family Guy
. It is a stupid sitcom about a fat, stupid, annoying mom and her lousy henpecked husband, raising three kids and getting wrapped up into all kinds of wacky hijinks. Their son is the Meg of the show, always being abused and they also have a pig.
It is mostly watched by mothers who hate their children and wanna relate to the main woman in the show.
American Housewife in Family Guy
In "Family Guy Viewer Mail 3", the third segment of the show "Family Gal", was a parody on American Housewife. The title of the segment was in the same format as American Housewife, Peter's female self "Petra Pewterschmidt", was meant to look like Kate Otto, Lois' male version "Louis Pewterschmidt" parodied Greg Otto, and Stewie's genderbent version, "Stacy Pewterschmidt", parodied Anna Kat Otto.
Community content is available under
CC-BY-SA
unless otherwise noted.