Alexandria Smith

Alexandria Smith

Full Name:

Alexandria Caria Smith

Age:

15-16

Jobs:

Model

Friends:

Edward Luther Lopez, Alphonse Lopez, Riley Parker (boyfriend), Brian Griffin
Alexandria Smith is the daughter of William Smith and Tiana Smith, she is also Riley's special girlfriend. She was 11 when she first met Riley Parker, they were friends at first, then changed in other episodes. Her cranky grandmother Rosetta Mamabooboo Smith had always made her laugh when she was a little girl.
Family Guy
Alexandria has appeared to be exactly like Roberta Tubbs from the Cleveland Show.
Beyblade Metal Matches and Tournaments
Alexandria has enter only one WBBA Champship only to defeat her own Boyfriend Riley, to get to the Champion by using Burn FireBlaze, the second Tournament she obtained Phantom Orion B:D, given by Riley. She won to Vincent once, once to Riley Parker, Three times to Edward.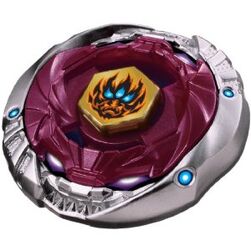 Appearance
Alexandria's appearance makes her look very beautiful in Family guy. She wears a blue shirt and white pants, she has black hair and earrings on her ears. She has a blue hat and white designs.
Personality
Alexandria is a very kind young lady, to both her boyfriend Riley and her friend, Edward. She was unaware to notice that Ed and Al has a half brother named Paul, who she found out was very cruel to both his half brother.
She really doesn't like rap music that much, she is really in to romantic music. She loves Riley so much and sometimes make love (approximately 18 times) but Riley always uses a condom to protect her from becoming pregnent. Alexandria had always been so sexually attracted to Riley ever since he had been gone for 2 years. She can see her father treat Riley like he is her brother or a husband already, her friend Edward, came to visit at least 3 times in Family Guy.
Profile
Full Name: Alexandria Caria Smith
Season 10: Age 15
Season 11: 15-16
Favorite Things to do
Going outside.
Kissing Riley
Eat
Sleep
Babysitting younger cousins
Making Riley happy
Being a good friend
Notes
On the beginning of season 9 she was seen with her motorcycle, even though she was fourteen.
She is half haitian on her father's side.
Relatives
William Smith (father)
Tiana Smith (mother)
Riley Parker (future Husband)
Coraline Smith (sister)
Dre Parker (future brother-in-law)
Rosetta Mamabooboo Smith (grandmother)
Sherry Parker (future mother-in-law)
Sherry's Husband (Future father-in-law, deceased)
Community content is available under
CC-BY-SA
unless otherwise noted.